The Wickhambrook Bowls Club…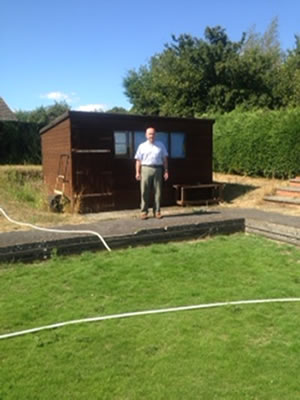 NOW WITH A NEW CHAIRMAN CHARLES TOWNSEND
Now welcoming new members for the 2019 season (April to October)
Casual clothes and trainer type shoes required.
£30-00 COVERS THE WHOLE SEASON WITH UNDER 16's JOINING WITH NO SUBSCRIPTION PAYABLE.
IF YOU JOIN NOW FOR NEXT YEAR YOU WILL BE ABLE TO LEARN TO PLAY OR PRACTISE IF YOU KNOW THE GAME ALREADY, THE REMAINDER OF THIS SEASON FOR FREE!
NON-MEMBERS PAY AND PLAY SESSIONS AVAILABLE AT £5 FOR 2 HOURS WITH SOME TUITION AND FREE REFRESHMENTS!
Please contact Charles on 07881 610138 to book a session or obtain a membership form.
Come and join the Wickhambrook Outdoor Bowls Club, players from all districts most welcome.
Tuesday Bowls
Club sessions run on Tuesday from 10.30am
Friday Bowls
Club sessions run on Fridays from 6.30pm
Sunday Bowls
Club sessions run on Sundays from 2pm
Just come along at a time that suits (no advance notice necessary) and we guarantee you a warm welcome. There are no upper or lower age limits.
Further details of the club can be obtained by contacting the Secretary.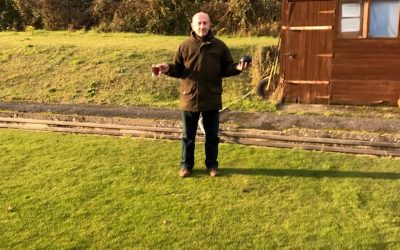 Hello All and a very 'Happy New Year'! Yes 2019 is upon us and the Wickhambrook Outdoor Bowls Club is looking forward to the start of the season in April. No 'leagues' for us (unless anyone is really keen and wishes to take us forward) but just good, old fashioned, gentle sport for one and all…
read more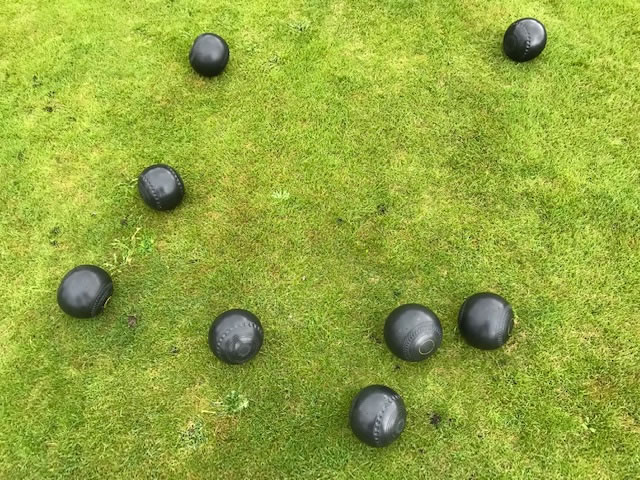 In the photo the Jack (or Kitty or small white ball to you and me!) has been cleverly airbrushed out and all you have to do to win a voucher for a 2 hour session at the Bowls green, which includes tuition if required, is cut out the photo and 'X' marks the spot where the Jack could be! Send to our Chairman Charles Townsend at Goose House, Coltsfoot Green, Wickhambrook CB8 8UW and the nearest mark will win the voucher – don't forget to include your name and address.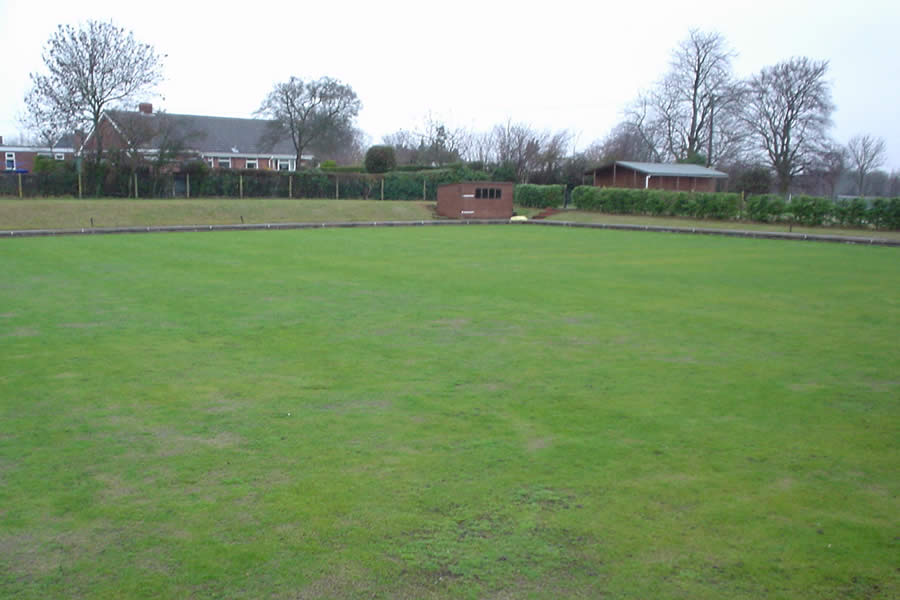 For further information on joining the Bowls Club, please contact :
Wickhambrook Bowls Club was reformed in April 2008 (the original club having closed its doors the previous August) by a small group of non-bowls playing enthusiasts not wishing to see the demise of a valuable village facility.
Wickhambrook Bowls Club has its own 6 Rink Bowls Green, with probably the best views of any green in the country, at the Wickhambrook Recreation Ground adjoining the MSC on Cemetery Road, Wickhambrook. This year has seen it become the fastest growing club in the village with membership numbers now exceeding 25 – but we've got more than enough room for plenty more!!!
There are NO UPPER OR LOWER AGE LIMITS, no leagues, no pressures – Just relaxed FUN! Why not bring your whole family and all your friends…
Sessions are held on Tuesdays from 10.30am and Fridays from 6.30pm (between April & September); although members are free to use the facilities at any time. Everyone is welcome to join us at any of these sessions and you can try your hand at bowling for free if you fancy; I can guarantee you will be met with a warm reception. We can provide all the equipment you need to play and would encourage you to have a few goes before joining the club. TRY SOMETHING NEW YOU JUST MIGHT LIKE IT!
For your safety and for the preservation of the green flat shoes, such as trainers, must be worn at all times when bowling. Further details or membership information can be obtained by contacting Elaine Taylor, club secretary on 01440 821721.