The Suffolk Wildlife Trust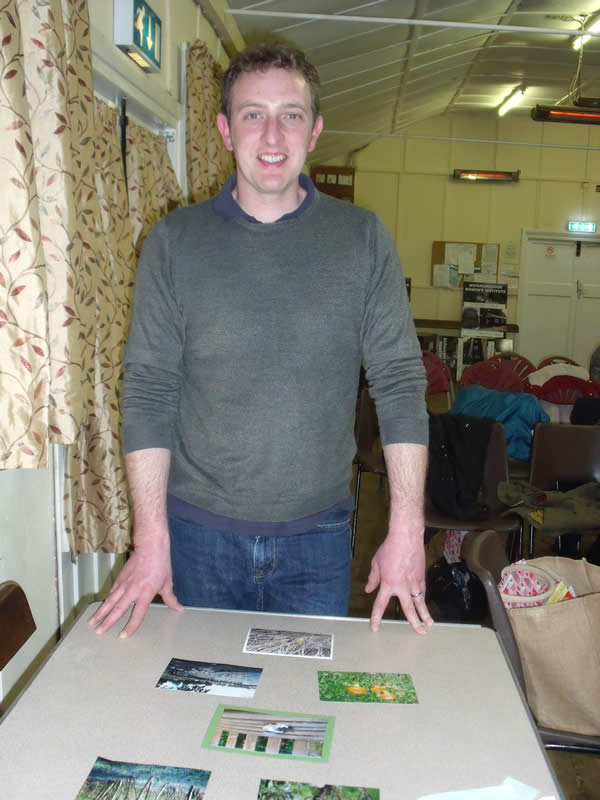 For the March meeting we were joined by Will Cranstoun, manager at Lackford Lakes for The Suffolk Wildlife Trust. He took us through the charities conversion of a commercial quarry site in the sixties to the 400 acres of man-made lakes, reed beds, meadows and breckland now providing pockets of many diverse habitats for wildlife today.
Will explained the designation of Special Site of Scientific Interest (SSSI) gained by the reserve for the presence of 19 different species of Dragonflies and the importance of the lakes for overwintering wildfowl. His vast knowledge, enthusiasm and experience made him an excellent speaker, accompanied by a stunning collection of photos from the area and the wide variety of wildlife living, all year long or visiting the reserve throughout the seasons. Will is totally immersed in his subject and encouraged members to come and visit the Lackford Lakes reserve to experience the wildlife for themselves. He was full of praise for all the volunteers who give of their skills and time so willingly to keep the reserve perfect for so many species.
Open all year with free entry and parking and a visitor centre; the institute's walking groups will be doing just that very soon with Will as their excellent guide.