Wickhambrook Womens Institute
Ladies, now is the time to join your local W.I.
We have 41 very friendly members and our new programme runs from January to December and has something for all. Please do feel free to come along to any of our meetings, held on the second Tuesday of each month at 7.30pm and have a free taster of what we get up to. You can come twice as a visitor before deciding to join us. Hope to see you soon.
Latest Wickhambrook W.I. Events…
Wickhambrook Womens Institute
Wickhambrook W.I. was started in December 1926 and moved into its own hall in 1929. It is one of the few W.I.'s in the country that owns its hall. There are three hall Trustees
Mrs Joyce Draycott
Mrs Thelma Farrow
Mrs Deirdre Smith
Officers
The three main officers, i.e. President, Secretary and Treasurer serve for a maximum of 3 years.
Subscriptions are payable to the Treasurer each January and are fixed by the National Federation of Women's Institutes.
Activities
There is a Walking Club which meets every week and a monthly Reading Club. A Sewing Group meets weekly from March to November and makes items for the Christmas Fair.
Magazine
There is also an excellent W.I. magazine, "W.I. Life", a W.I. diary and calendar which can be ordered in Autumn.
Courses
Being a member of the W.I. means access to courses run by Denman College near Oxford, several of our members having taken advantage of these.
Newspaper
A W.I. newspaper is published each month. This contains news and events organised by Suffolk West Federation which has its office at 19 Whiting Street, Bury St Edmunds.
Latest Wickhambrook W.I. news …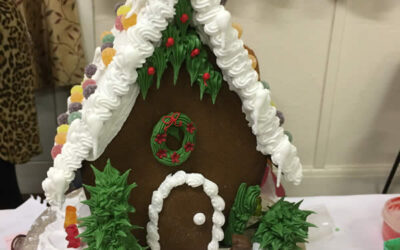 With Christmas just around the corner what could be more appropriate than a demonstration on how to build a Gingerbread House? Andrea began with the templates needed to put together a house and a bowl of royal icing which she had prepared beforehand…
read more
New Members are VERY WELCOME
Meetings vary but are usually held on the second Tuesday of each month at 7.30pm.
Committee meetings are on the first Tuesday and are held in committee members' homes or in the hall.
The Committee, which is elected each November, is responsible for arranging meetings, outings and social events which are planned to be as varied and enjoyable as possible.
President Dorothy Anderson
01440 820376
Secretary Gillian Cooper
01440 820052
Booking Officer Jackie Fieldsend
01440 820108
For keys please call
01440 820108 or 01440 820376
One meeting a year is run by members.
Notices advertising speakers, etc. are displayed at various points in the village and on the hall noticeboard.
The hall is let out regularly and this provides some of the income for its upkeep. Current charges are £7/hour which includes kitchen facilities.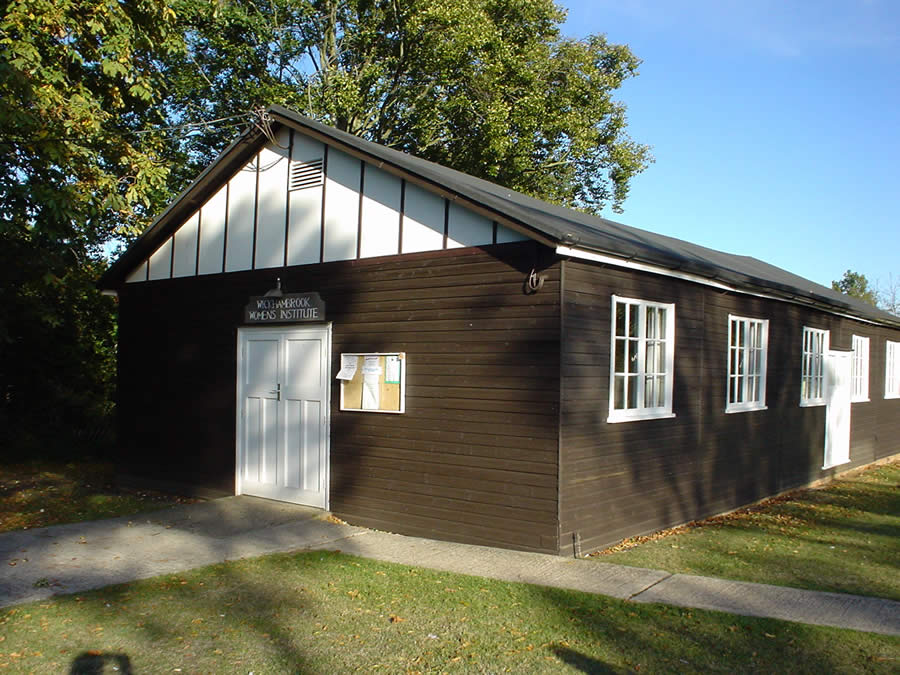 FOR THE ATTENTION OF ALL HIRING THE HALL
Please note that there is no longer any coin meter for electricity – all usage of electricity is now included in hall rental charges.
In the winter months, before you leave the hall would you please.
Turn water off.
Turn stopcock off in cupboard to left of the back door.
Open all taps to drain water away.
Flush the toilet.
If there are any breakages or damage during your period of hire please report this to our Booking Manager, Jackie Fieldsend.
All tea towels and tablecloths will be washed by caretaker, please leave in a prominent position for her to find.
Please do not remove these after use as often they are not returned at a later date.
Thank you for your attention to this matter and for your continued support of the Hall.
W.I. Committee
W.I. Hall, Cemetery Road, Wickhambrook CB8 8XR
W.I. Hall, Cemetery Road, Wickhambrook CB8 8XR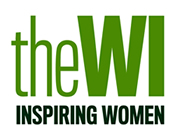 More information can be found out about the W.I. by visiting the Womens Institute website.
To mark the #16Days, Siddal Sisters WI hosted a speaker from their local refuge, collected donations and gave out 16 things to do and find out during the 16 days including learning about coercive control, reading stories from survivors, and collecting & donating essential items. https://t.co/DLdwj64dz8