W.I. Christmas Party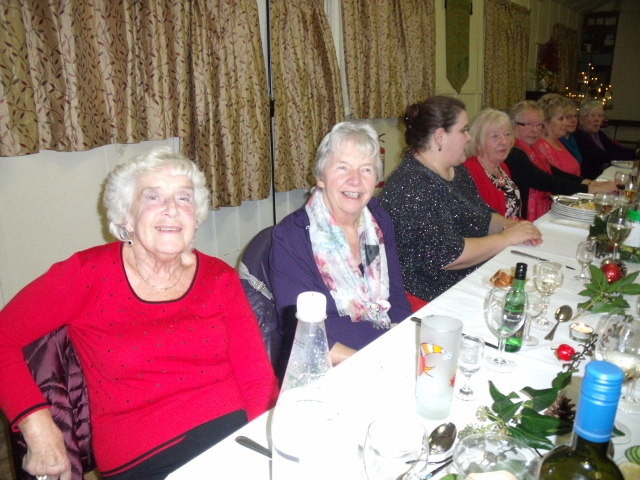 It was a lovely way to end the year and get into the Christmas spirit joining together to enjoy a festive evening organized by our hard-working committee. A welcoming drink and beautifully decorated tables, greeted our arrival. A wonderful spread was then laid before us, by Esme Jolland and her helpers with turkey, ham, salmon, new potatoes, crusty bread and a variety of salads to accompany our choices. Home-made desserts to tempt followed along with cheeses, mince pies and tea or coffee.
There was entertainment too, delightfully presented by Gillian Grinham with poems, songs and observations from everyday life penned and performed originally by Joyce Grenfell. A talented performer using props cleverly to accompany her interpretations she was great fun and had members chuckling at her choices bringing back memories of Joyce herself, for our older ladies!
After gifts, thanking those who have assisted the institute during 2017 were distributed and minimal business dealt with, president Hilary Bradfield invited members to choose a present from the decorated tree as they left. A super evening, much enjoyed by all!