W.I. Members Meeting 2018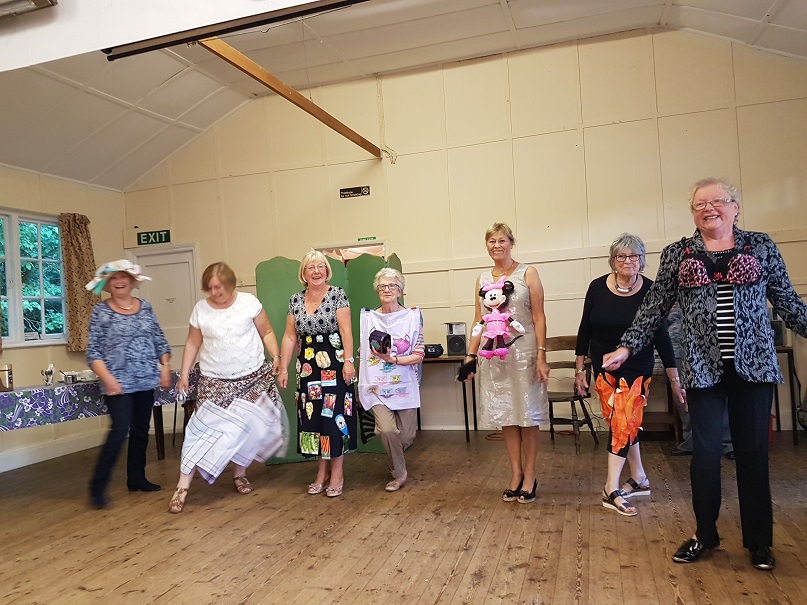 The committee had a rest this month and several members organized and presented for the evening.
After President for the night Deidre Smith had dealt with any business of the Institute, she along with Joyce Draycott, Angela Cross, Thelma Farrow, Wendy Mansfield, Jackie Merry and Veronica Ditchburn presented The House of Wickhambrook Wacky Designer Fashion Show.
Showcasing everyday essentials, you may well find in a female wardrobe, from a different and never seen perspective. Mistress of Ceremonies for the show was Val Orange who introduced and detailed the individual outfits for the intrigued audience.
Each outfit was received with laughter and applause as the models strutted their stuff along the catwalk, the clever use of props and word play evident so that the audience were guessing the item in the spotlight as it was modelled leading to much discussion and hilarity. A home-made finger buffet accompanied the refreshments which followed.
The "volunteers" were warmly thanked by Dorothy Anderson who confessed she and the committee had very much enjoyed their night off!!